Choosing the right CRM can be daunting and challenging. Whether you are replacing a legacy system that no longer fits your business or selecting your first CRM system now your business has expanded, you need to be sure you are choosing the right system. The CRM industry in the UK is growing and is now considered to be worth £2bn, so it's not surprising that the range of systems in the market is extensive and complex. CRMs are becoming more intelligent, offering more accurate insights, greater functionality and increased automation. So, here's how to choose the right CRM for you:
#Phase 1: Requirements Gathering
Scope your business needs. What is it that you want the CRM to do? By identifying your objectives you will be in a better place to begin your search. Requirements will vary by organisation, there is no one size fits all – but it is worth considering if you need to:
Improve efficiency: Are your teams relying on spreadsheets? Do you end up with multiple versions as they get saved to desktops rather than centrally?
Offer a better customer journey: You will need to map out your customer journey and understand the areas which can be improved to offer a better all round customer experience.
Gain customer insights: Do you need to segment customer data to tailor communication with more relevance? Your CRM can report on the levels of interaction you have with your customers.
Allow for business growth: If you have big plans to expand your customer base and deliver more sales in the future, this needs to be included in your requirements.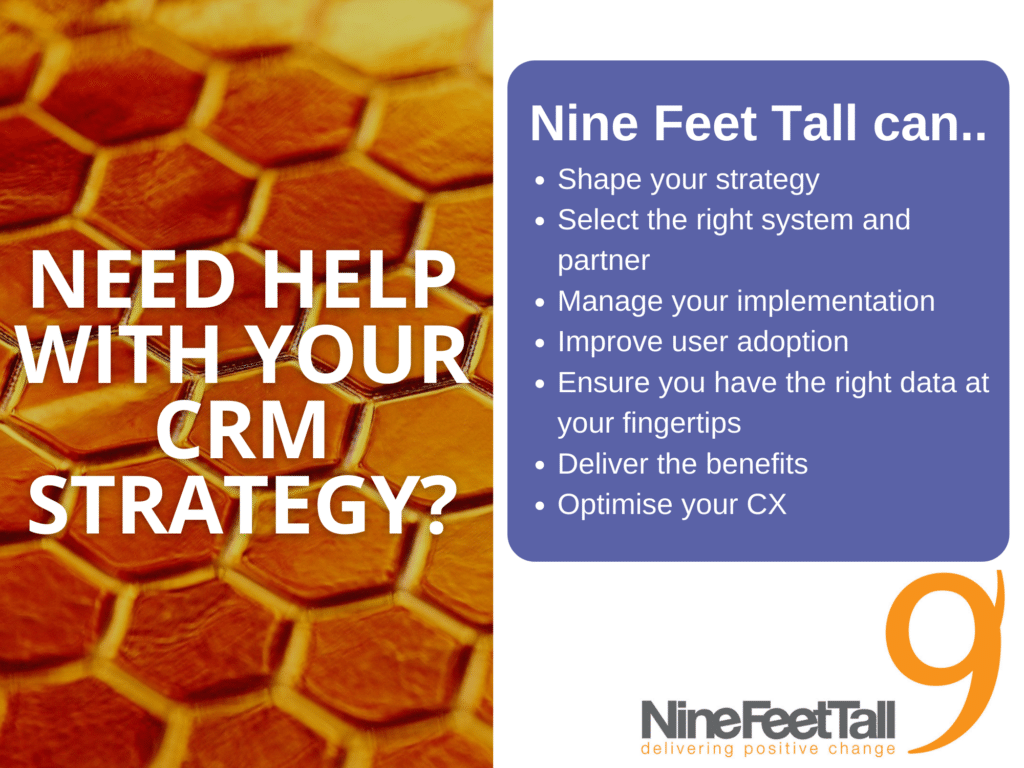 If you can lay out your objectives you will be able to map out your features requirements further down the process and choose the right functionality.
Decide on access: If your sales teams are on the road and need to access the CRM whilst on the move, is it essential to have an app? Will you use a cloud or on premise CRM system?
Integrate with other systems: Will your CRM need to be integrated with your ERP system or with social media platforms? Anything is possible, but you need to make sure you include it in your requirements gathering phase.
#Phase 2: Request for Proposal (RFP)
Once you are clear on your objectives and business requirements you will be able to have a conversation around what you are looking for and the budget you must invest. Suppliers will be able to come to you and explain how their functionality will deliver against your requirements. You need to have clear timings for the implementation and be sure the proposals you receive can meet your needs.
You can approach CRM vendors who work specifically within your industry, this will mean they are sector experts and may understand your requirements in more depth.
Your supplier and implementation partner need to be a good cultural fit for your business. If they don't understand what you value as an organisation and buy into your vision, then your ways of working might not be aligned.
#Phase 3: Bidders Day
Once you have shortlisted your suppliers, you can invite them to bid for your business. Be clear on your expectations and have clear criteria for your selection process. Make sure you are evaluating your options based on both the customer and the user's perspectives.
If you need support in scoping your business requirements for how to choose the right CRM platform or need advice at any point during your CRM Implementation project, we would be happy to help. Contact us here, for a free initial consultation.