Project Governance can at times seem like a difficult concept to define. The lack of a widely agreed definition contributes to the sense of vagueness and confusion plaguing project governance. In this blog, we will look at the industry-standard definitions of project governance and why it's important to get it right in the project world. As part of this, we'll look at some key benefits of project governance and what this looks like in practice.   
"Governance is the framework of authority and accountability that defines and controls the outputs, outcomes and benefits from projects, programmes and portfolios" (Association of Project Management, 2019) 
Considered as one of the 'industry standard' definitions of project governance, this framework defines how project decisions are made, what structure projects need to follow and who is responsible for these controls. Simply put, it's a rule book for what can and can't be done to prevent projects running without any oversight or control. The PMO (Project / Portfolio / Programme Management Office) typically defines, establishes and reviews the framework.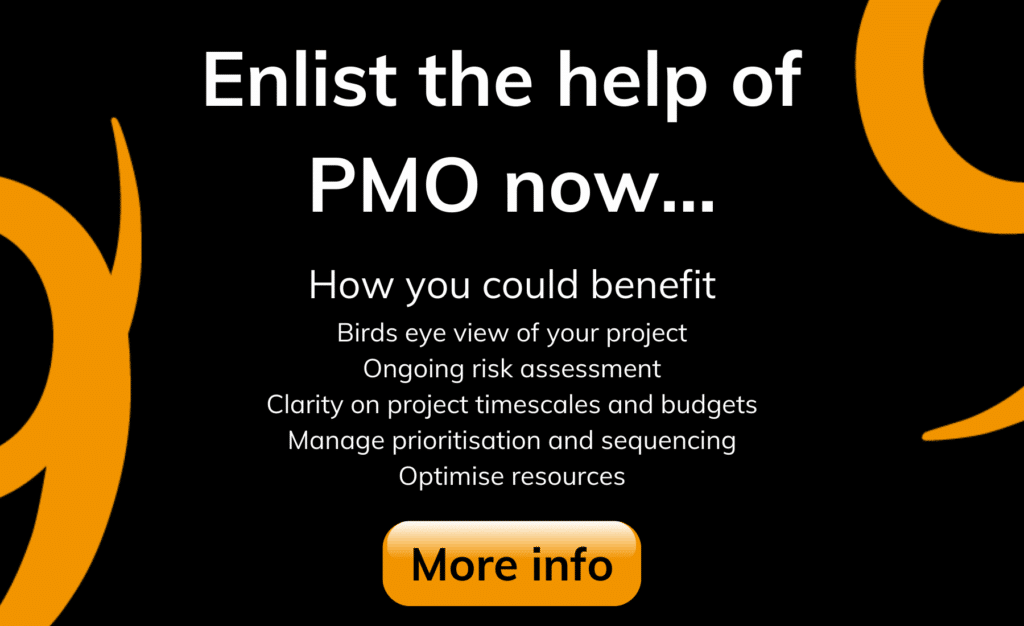 Why is project governance important?  
Project governance provides direction and definition of procedures, processes and metrics through the project lifecycle (PMI 2015). This enables greater transparency and visibility across the project landscape. A robust and repeatable framework is essential to support project delivery and standardisation to align closer to best practice standards.  
"Good project governance is the secret weapon of effective project-based organizations," (PMI, 2010) 
What are the key benefits of project governance?  
To further understand the importance of project governance, let's explore some of the key benefits of an effective project governance framework…
Justified Project Approval
An effective governance framework needs to ensure only projects which deliver justified outcomes and outputs are delivered. A documented approval process ensures every project proposal is reviewed by the appropriate individuals against the wider project portfolio. This further supports greater transparency and visibility across the organisation of the project pipeline and avoids inappropriate pet projects taking valuable resources, budgets and time going ahead. 
A clear governance framework is essential for shared understanding of roles and responsibilities. Key roles include the Project Manager, Sponsor, Steering Committee, etc. This provides clear ownership and the relevant escalation routes to avoid confusion and delays.  
A good governance framework is essential to define and continuously manage the change control process and related decision making. More often than not, projects will require some form of change to their baseline scope, budget, time, quality and / or resources across the project lifecycle. Change must be documented and monitored to avoid project changes occurring without proper oversight or approval. A well-governed change control process is essential to define which forums are appropriate to either approve / reject / backlog any change requests.  
Project Governance in Practice 
Now that we have a better understanding of what project governance is and why it's important, let's look at how do we use it in practice.  To answer this question, we'll be considering how the governance framework is supported by the three pillars of project governance (Nine Feet Tall, Little Book of PMO).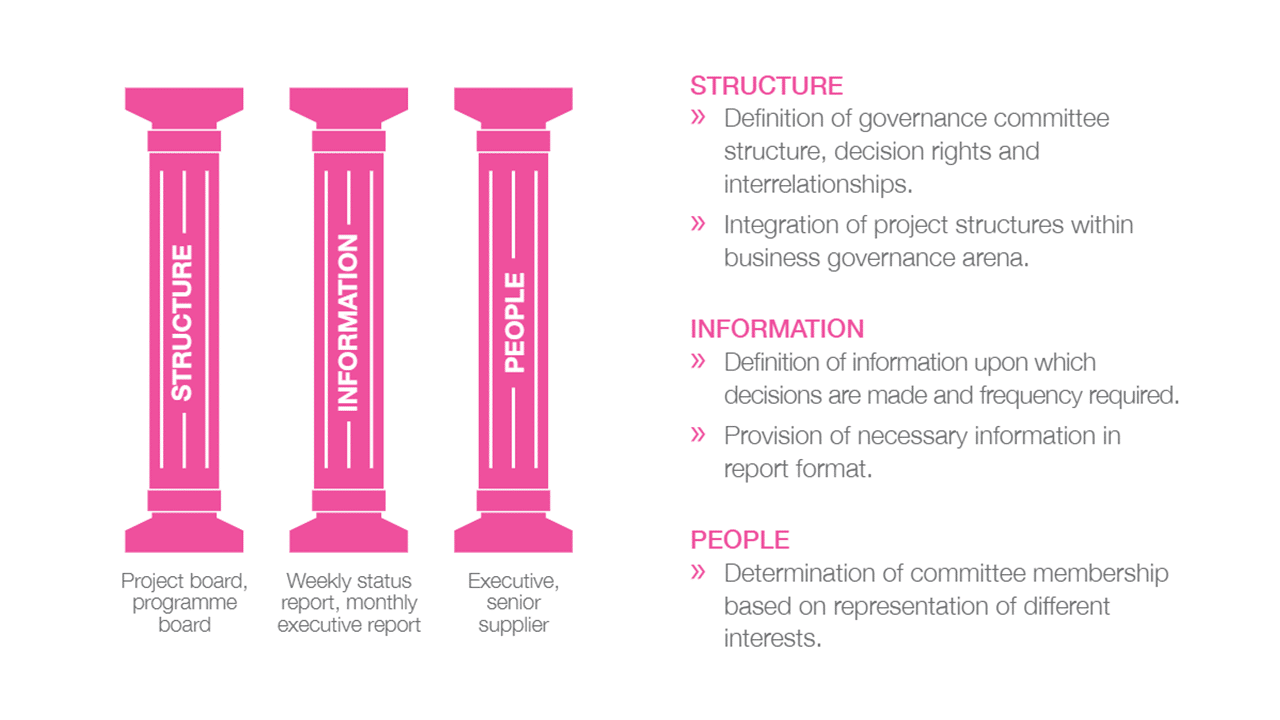 Within the project governance framework, the PMO has further involvement in designing and standardising processes, tools and templates to support project delivery.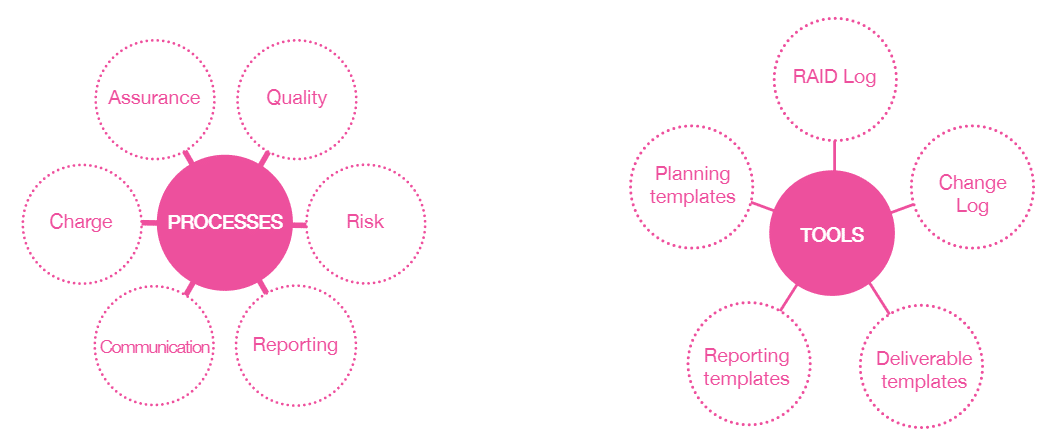 You simply can't have a project without governance… That's why it's so important to get it right first time! It's definitely worth a chat, so feel free to email estherm@ninefeettall.com and open up a conversation!