Employee retention continues to be a battle for many organisations. The stats don't lie…. With 43% of employees likely to leave their current employer by the end of 2022 (EY) and 79% of employees believing they can make more money by switching companies (Forbes), we explore how organisations can tackle The Great Resignation and give employees a reason to stay.
The burning question "when will it end?" Truthfully, it's here to stay. The pandemic was the undoubtable catalyst for The Great Resignation, with 68% of employees attributing the pandemic to giving them time to rethink what they wanted out of their career (Lumasapp). The current market is rewarding employees who move jobs, with the average loyal employee receiving a 2-5% pay rise each year, compared to the average job hopper receiving a 10-20% pay rise every time they move (Forbes). Not only is the market rewarding those who move, it has never been easier to switch jobs. With quicker application processes, remote interviewing, and flexible working, the barriers to moving jobs have been lowered significantly.  Moreover, evidence suggests that The Great Resignation is not a phase, instead it marks a social and economic shift in our perceptions and ethos to work.
We believe that the key to employee retention is to resonate with them on a human level, and we explore 5 ways in which you can do this below:
Listen to your employees
Often it is not one thing that leads to an employee handing in their resignation, instead it is an accumulation of different reasons and motives. By providing your employees with the opportunity to tell you how they are feeling, you are collecting the most valuable feedback possible. Talented employees want opportunities to learn something new, to feel challenged and to take on increased responsibilities. By listening to your employee's you will highlight these motives and start to build trust, helping to strengthen your relationships with them and in turn giving your employees opportunities to continue their career growth and development.
Put the emphasis back on training
Learning and development is often the first thing to slip off the agenda- make it a priority! Revamp your current offering, add new methods of learning, encourage your employees to take time to learn and develop. At Nine Feet Tall we are given 10 annual training days, which we have complete choice on how we use, from completing a professional qualification to using our skills to help a charity. Reimagine your learning and development and show your employee's you are investing in their potential.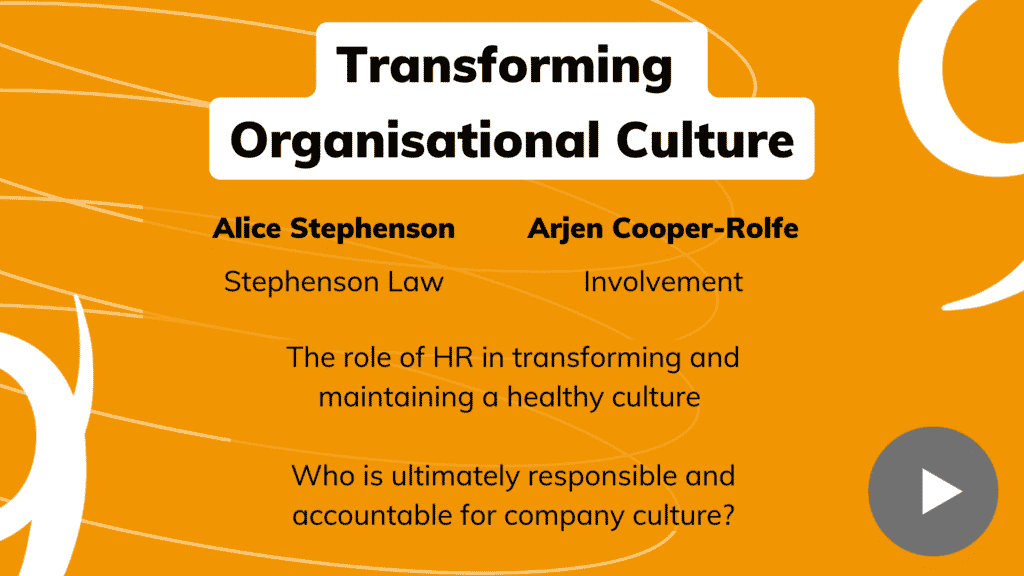 Manage your managers
Undoubtedly managers have a large impact on employee satisfaction, with research also suggesting that employees leave managers not companies. So, prioritise training your managers, think about how you can develop them as mentors instead. The manager's role has evolved post pandemic so make sure they are well equipped, able to motivate their employees and build meaningful relationships with their team(s).
Stay flexible
"remote working is affecting performance" "it's damaging our culture"- Your employees aren't buying the excuses and we aren't either. Remote working is here to stay, with employees enjoying the flexibility and freedom it has to offer, and they are not ready to give it up. In fact, 44% of employees would consider staying at their current organisations if they were given more flexible work arrangements (CIPD). Remember flexible working isn't just working from home 2 days a week… look at offering different working patterns to your employees, whether that's compressed hours or part time working. By offering flexibility you are aligning with your employees' needs and desires at an individual level, fitting around their lifestyle, rather than the other way round.
Pay and promotion opportunities 
Research reveals that employees are putting much more weight on compensation and career advancement than their employers do, with 76% of employees prioritising total pay and tangible benefits (EY). If companies do not address the pay imbalance between those progressing internally versus hiring in externally, then the efforts put towards improving all the above will be a waste of time.
By evaluating your organisation's current imbalance between employer and employee perceptions, you will then be able to acknowledge and address the current gaps. Once you are aware of your opportunities as an employer you can take advantage of these by encouraging good relationships, providing opportunities to learn and grow, showing you care, and promoting and paying employees what they are worth. By showing your employees you resonate with them on a human level you will give them a good reason to stay. Remember this isn't just a one-off exercise, continuously evaluate employer and employee perceptions to inform your approach to retention.
If you're an employer and going through change yourself then you're not alone. We have helped numerous organisations adapt to the ever-changing world of employee retention and would be happy to work with you if the above is something that resonates well. Simply contact us here.