There was once a time where retail loyalty programmes were the way forward. Creating a wealth of customer data never before captured systematically and all in return for points, loyalty and discounts. This was a perfect marriage of a loyal retail customer and retailer able to get insights and maximise its customer opportunities through new knowledge. For the early movers, loyalty programmes grew rapidly to a new way of working and created a real differentiator in highly competitive markets – Tesco's Clubcard is a case example in the supermarket sector.
The issue for retailers now is how to adapt and digitalise their loyalty programmes while working out what value they add and the potential they offer in a shifting retail landscape. Retailers and retail customers have changed, so where does loyalty now fit into this? Is there still a place for loyalty programmes in the 2020s and beyond? And if there is, how does the legacy system's architecture fit in? Can systems be changed to meet new needs or is new technology required and if so, for what purpose and to what advantage?
The old loyalty set up is stale and outdated. Many have already digitalised, but voucher-based loyalty is very one dimensional in comparison to new retail consumer expectations including sustainability, brand values and ethical considerations. The potential now as we embark into the 2020s, is to leverage loyalty programmes and adapt to create wider engagement; to extend the relationship far beyond the mere offering of discounts but to consider how a customer is feeling and what other products they may be consuming. This has great potential and is a very different scope from the transactional beginnings of retail loyalty.
At the same time, it is important to consider whether retail loyalty programmes do work for you as it may be that other opportunities to create experience and retention are better. Take a café example in Little Venice. A unique experience and ambience in a high traffic central London location is their key lever, not a loyalty points scheme.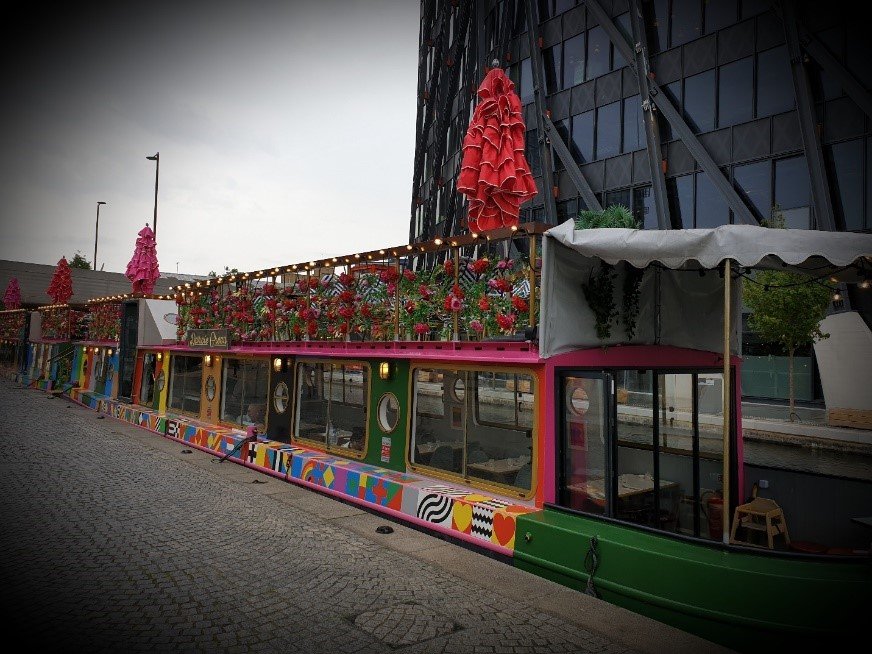 Forward-looking retailers can improve their brand and retain their customers in new ways, but their challenge is to determine how they will do this. Against the backdrop of outdated systems that no longer meet their strategic goals and extensive datasets that require migration and cleansing, the test is to identify the best fit with their brand offering and to implement changes often.
So, how can forward-looking retailers improve their customer loyalty and what key steps are needed?
Assess your technology and how it fits to meet digital needs
Can you adapt and update your technology, or do you need a fresh start? Consider your audience and the best platform to reach them. Is your retail app reaching the downloads required or are you better off targeting different solutions such as in-store wi-fi and promoting products via this system?
Develop your loyalty strategy and fit it with the brand
What are the key aims and what are the potential new benefits through digitalisation? Are there opportunities to develop new technologies such as geolocation? Or are vouchers or digital-based relationships still suitable and effective?
Instead of traditional loyalty schemes, consider whether your customers would benefit or value omnichannel touchpoints where they can benefit from posting reviews or referring friends rather than from simply purchasing products.
Develop options for change and assess return on investment
Which aspects are not returning value? According to ThinkJar Research, 67% of customer churn is preventable if their issue is resolved during their first interaction. In other words, a good customer service experience can make all the difference!
Assess your capability and speed to make changes
The retail world is moving fast and time, like never before, is of the essence! Are you ready to adapt or are you at risk of being left behind? Take an honest look at your touchpoints, how much investment is required to bring your user experience to the leading edge?
But, importantly, are your team and your company culture ready? Are your staff trained and do you have a fully resourced IT support team? Put yourself in your customer's shoes, if you had an issue and wanted to get in touch, consider if your company is providing the level of support, you would want as a customer.
Manage changes as a project, not business as usual
Introduce incremental changes, not a big bang – you don't have time! Small changes build momentum and allow for greater flexibility. If you spent six months developing a big bang solution, by the time it is fully embedded it's likely to be out of date . So, consider the incremental changes and think of them like dominos. A simple thought process is to prioritise, plan and then pilot your changes. Testing is crucial before moving on – if one of your dominos misses the target, you'll never reach the end!
A belief that outdated schemes are still valuable needs to be avoided. There are clear ways to move forward, but often inertia can stall this. Talk to your customers and reassess. Hearing their thoughts and not those purely of employees will inform your way forward. What are your customers saying and what are their expectations? Do and will they value the investment or are there better options to support your brand? Take another café example, this time Bristol and Manchester-based coffee and food retailer Friska. Friska developed an app that customises offers to their customers based on their purchase history and sends these to them while suggesting pre-ordering to avoid queues at peak times, delivering additional value.
The digitalisation of loyalty offers massive potential to retailers. The first step is working out what you want to achieve as the permutations are vast. It is clear that barriers to change are certainly lower in digital online times, but those that can stand out are still growing rapidly and are succeeding in their markets. Critically, what fits your brand and your retail customers? What capabilities do you have to make this happen and where do you need to partner and bring in new skills to deliver the changes needed? Against a backdrop of doom and gloom, there are many growing retailers and they are leveraging new digital approaches to get ahead. This is the time to join them and transform your business!
For more information about accelerating project delivery in the retail sector or to bring a fresh perspective and advice to your portfolio, please contact info@NineFeetTall.com