"Culture isn't just one aspect of the game. It is the game. In the end, an organization is nothing more than the collective capacity of its people to create value." – Louis Gerstner, former CEO of IBM.
In today's over-saturated business climate, various factors including increased customer expectation, breakthrough technological solutions such as AI, and new/changing regulations to navigate, companies are looking at how a shift in culture can push them to new heights. Implementing new and innovative operational methods and structures are becoming key to organisational growth and continued success. However, leaders must have a clear idea about what they want to achieve before deciding to change.
A 2018 study highlighted that 96% of organisations surveyed were planning an organisational redesign in the next two years. Although the majority of these would likely be 'digital transformation,' employees are still an integral part of operations, with the way they think, collaborate, and innovate having a big influence on overall performance. Organisations that successfully manage a change in culture will see increased efficiency and productivity at all levels, as well as a much greater ability to execute strategic plans, and improved employee engagement and retention.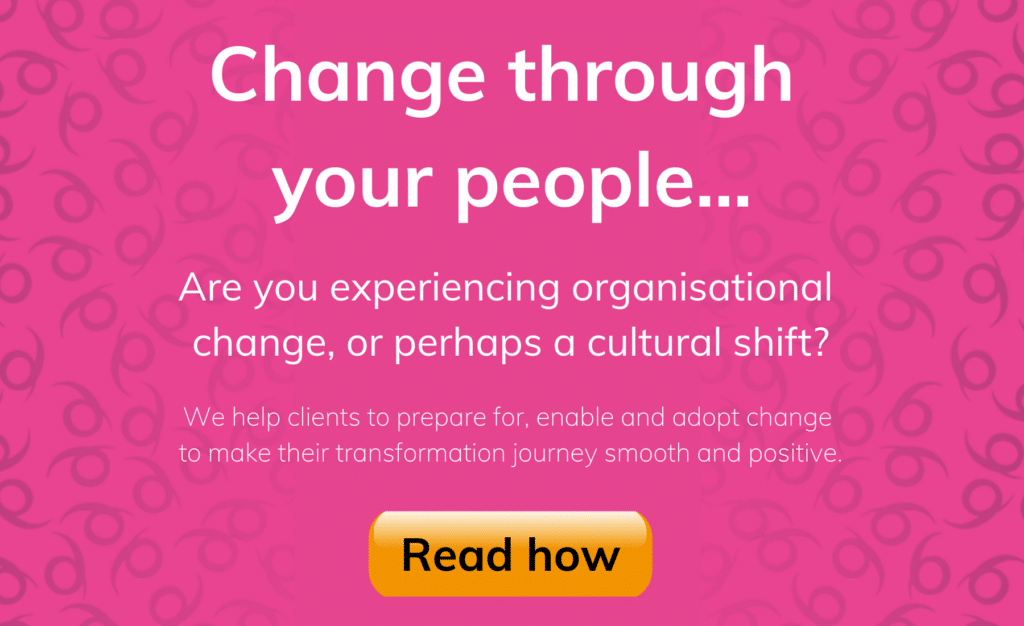 So, what does it take to manage cultural change effectively?
Change Starts at the Top
Business leaders wanting to implement a culture change should do just that: lead from the front. The likelihood is that any change to an organisation's culture is a direct reflection of executive beliefs and personal values, accompanied by what they believe is necessary for the organisation to succeed. With leaders setting an example, behaviours become standards and colleagues are more likely to actively engage in a cultural shift.
Don't Just Say it, Embed it
Eye-catching art installation-like communications can certainly be perceived as inspiring, but how they translate into everyday employee behaviour is the key to embedding culture into your organisation. Spend time with employees, understand and discuss what your cultural change means and where the challenges that could compromise success may arise. Understand how the people in your organisation can overcome these difficulties. Recognise that living by the core cultural values 100% of the time is usually not realistic and that these values are not a sword to live and die by, but guides to how your organisation plans to succeed.
Engage and Encourage Participation at all Levels
Your people are your organisation. To manage cultural change effectively, leaders need to ensure that colleagues are engaged and are actively involved in planned initiatives. One proven way to increase engagement and advocacy for cultural change is through the leverage of 'culture champions,' who can act as key change drivers. These individuals serve as a point of contact in the business for anyone that has questions about implementation, training and coaching, or suggestions/ideas on how to embed the new culture. Using a balanced approach when engaging your organisation will generate the most enthusiasm and a feeling of involvement across the board, therefore ensuring there is a mechanism for communication and input is key.
Keep the Spotlight on
Consistency in communication is vital in managing effective cultural change, so be sure to include a long-term communication strategy in your plans. Messages take a lot longer to influence than we think, especially in a world where everyday life is full of conflicting information directed at us from all angles. When planning your communication strategy, you should think about directing your messages over multiple platforms using a variety of mediums, as well as longevity and consistency of messaging, to ensure the greatest degree of influence.
It is easily said that an organisation needs to change its culture to succeed, but much harder to define, design, implement and embed for continued success in today's ever-changing market. For more information about how we can support your organisation through successful cultural change please contact Tiggy Robinson tiggyr@ninefeettall.com