It is the business utopia. All activities united and collectively working to deliver against the business goals and company vision. No wasted efforts or unaligned pet projects rattling along. This is the symphony of strategic alignment.
Setting out the business strategy at the start of the year unfortunately doesn't mean that there will be no conflicting priorities throughout the coming quarters. Expect curveballs, diversions and be prepared to stay true to delivering the strategy.
Harvard Business Review tell us that "strategic alignment means all elements of a business are arranged in such a way as to best support the fulfilment of its long-term purpose." How do you make sure that this is the case for your organisation? There are strategic alignment models which some businesses use. Or our tips below will help you to assess if you have achieved strategic alignment across your organisation and understand how to reign in the distractions and eliminate wasted efforts which don't deliver against your goals.
Here are 5 tips for becoming an expert in strategic alignment…
1. Revisit Your Purpose:
Reimaging your organisational purpose is more important than ever. Coming through the pandemic, people have a stronger sense that their personal purpose must align with the company purpose. Looking again at your organisational purpose will help establish and enable the right kind of culture to align the team to your objectives. It is essential that your company culture and strategic objectives are aligned.
Remember, you might be clear on why your company exists, but it is easy for your teams to lose sight of the vision and values of the organisation. Your organisational purpose is the "why", your strategy is the "how" and they must make sense together.
Your teams need to understand the vision and the business goals and be clear on how their projects are key to executing the strategy.
2. Check your organisational stucture
Once you are clear on your purpose and have set out the goals and objectives, make sure your organisation is set up in the right way to deliver. Most industries have had to respond to change in recent years and changes to priorities might not have been mirrored in the structure, making alignment a challenge. If the strategy isn't being delivered it could be because your organisation is not set up to drive it.
3. Live the vision
Strong leadership is essential for strategic alignment, and this means you are visibly and regularly communicating the company purpose and vision. Presenting the business strategy in January and never speaking of it again means the direction may be lost and there is less clarity on whether projects are strategically aligned to business goals as the year goes on. If you have been insisting on a pet project which doesn't align to the strategy, take responsibility to end it and use it as an example for future strategic alignment.
4. Believe in the value of PMO
Clarity regarding goals and processes is a useful tool for maintaining alignment, and a PMO is a key way to keep control of your projects. According to the Project Management Institute, a PMO "helps organisations choose the right projects to deliver, and it helps them deliver projects correctly." A PMO gives you full project visibility and a clear picture on your projects, making sure you can guarantee strategic alignment. A PMO also enables you to streamline workflows and embed consistent processes, which drives consistency and best practice when running projects. A PMO does not stifle ideas and creativity but enables projects to be delivered at pace whilst upholding the company vision.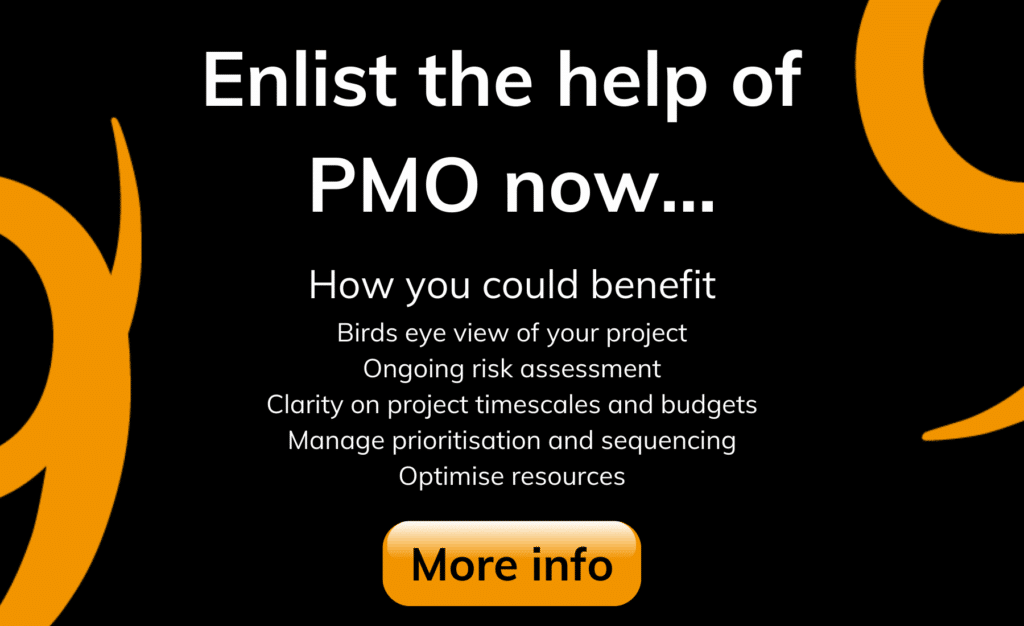 5. Encourage alignment but allow for autonomy.
Does ensuring alignment and having consistent processes mean an end to autonomy? No. You can still embed flexibility within your workforce and ensure that everyone is putting their effort towards the same goal – with room for personality and diversity of thought. You are providing a strategy and vision which sets out what to do and why – but critically you are not telling them how.
This style of leadership encourages flexibility, as control and transparency doesn't have to mean excessive bureaucracy. If the overall aims are understood by everyone in your team, you will have greater flexibility and resilience.
If you feel that your organisation needs help with aligning projects, processes or culture to your strategy get in touch today. Click here to contact us. 
Reference: https://hbr.org/2016/05/a-simple-way-to-test-your-companys-strategic-alignment