Change For Good
In 2022 Nine Feet Tall launched a new four-year strategy, with a renewed focus on purpose and sustainable change. We want to be a responsible business that delivers "change for good." This means ensuring we operate as a responsible, inclusive and progressive organisation, always focused on delivering the right outcomes for our clients. We wanted to share the thinking behind our journey and the progress we have made.
Our strategy comprises four pillars as the foundation for our future growth:

Perform with Purpose
As a responsible business, focused on building client capability, we have always wanted to take the fear away from change and create a world where change is embraced positively. Being able to set our clients up to deliver future change themselves is part of our mission and we pride ourselves on sharing knowledge wherever we go, developing client teams and being ambassadors of positive change.
Sustainability is at the heart of our ethos, and we are always striving to make Nine Feet Tall as inclusive, accountable, and purposeful as possible. In 2023, we submitted our B Corp Assessment, and we hope to achieve B Corp Certification later this year. The B Corp framework looks at how business can be used as a force for good by addressing the impact for customers, workers, community, environment and through good governance.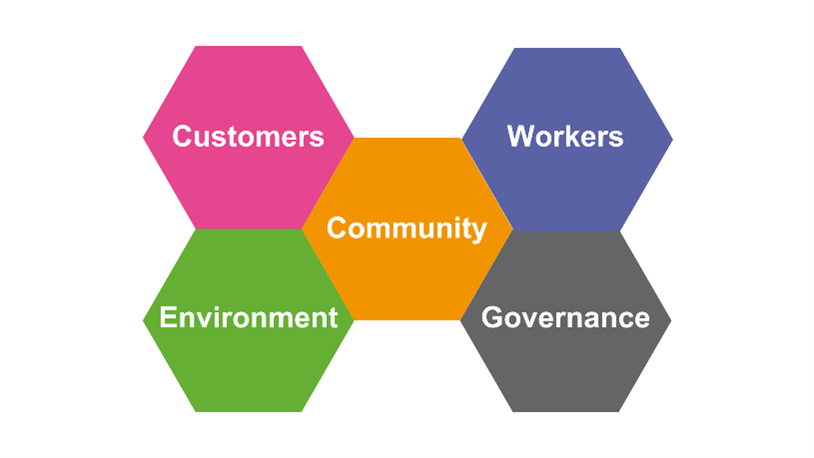 Some of the areas Nine Feet Tall are focusing on include:
Delivering our Equity, Diversity & Inclusivity strategy by addressing:

People & Culture
Recruitment & Retention
Service Provision

Supporting partner charities through fundraising initiatives & pro bono work
Building external capability at every stage of our client work
Being a values-led organisation with a focus on our people and harnessing their passion
Increasing our strong focus on mentoring & wellbeing
A culture of learning and development
Flexible working arrangements for everyone
Introducing an Environmental Management System
Ensuring there is gender equality across our team
Be Brilliant
We value integrity and excellence. Delivering quality work for our clients matters to us on both a personal and on a business level. We will continue to regularly monitor client satisfaction through Key Account Management and ensure all our work is consistently of the highest quality through robust Quality Assurance measures.
Our continued investment in Learning & Development will help us to continuously improve capabilities in our team and achieve continual marginal gains.
Seek Solutions
Being Nine Feet Tall means we can see the bigger picture. We know that looking at a challenge holistically leads to better outcomes. With this in mind, we are currently developing solutions which will provide measurable tangible outcomes for our clients. Rather than plugging a hole or solving part of a problem in an organisation, we want to be able understand the whole challenge and provide a long-term solution.
With the expertise we have at Nine Feet Tall, we are currently developing bespoke solutions to enable our clients to:
Understand the overall health of their projects or programmes
Select the right technology for their unique current and future needs
Deliver better digital adoption rates, a smoother transition and larger ROI
Determine, manage and realise the benefits associated with their desired change
Design and structure their organisation for the future
Effectively set up or optimise their PMO function
Take It Taller
We want to continue to grow taller to give us opportunities to partner with more clients and help them develop their programmes. This means we will be growing our team and recruiting more passionate people who care about delivering change for good. If that sounds good to you, have a look at some of our current vacancies here.
Developing our team helps us to grow taller and we have recently improved our careers pathway framework to provide transparency around the behaviours and capabilities needed to progress across the business. We have also introduced a "Future Leaders Programme" to inspire and develop our future leaders of change.
Being profitable helps us to reinvest in our team and the community around us. By hitting our financial targets, we can increase the pro bono work we offer to charities and increase our budgets for L&D and wellbeing.
This is an exciting time for Nine Feet Tall and we look forward to the journey ahead and all those we meet along the way.